IMAGES Co-Producers and Partners
The International Men and Gender Equality Survey (IMAGES) was co-created in 2008 by Equimundo (formerly known as Promundo-US working initially in partnership with Instituto Promundo) and the International Center for Research on Women. Since then, IMAGES and IMAGES-inspired studies have been carried out in over 45 countries, reflecting the dedication and effort of several research leaders and research teams.
With generous support from the Bill & Melinda Gates Foundation, Equimundo undertook the process of streamlining and organizing these global applications of IMAGES and IMAGES-inspired studies, resulting in the indexed repository of questions from 33 studies on this website and a harmonized global dataset.
We are grateful for the spirit of open learning and collaboration with which researchers from these 33 country studies have shared their resources during this systematization process.
Given the global scope of IMAGES, every attempt has been made to be as comprehensive as possible in listing research leaders, key implementation partners, and co-producers for all the IMAGES and IMAGES-inspired studies included on this website. If any names are missing from this page, please contact us at research@equimundo.org to let us know, so we can appropriately acknowledge the hard work of all research teams and individuals involved.
IMAGES has received recognition, support, and funding from numerous international organizations, including the World Bank, CARE, UN Women, the United Nations Population Fund, the United Nations Development Programme, the Ford Foundation, the John D. and Catherine T. MacArthur Foundation, the International Development Research Centre (Canada), Global Affairs Canada, the United Kingdom Department for International Development, the Swedish International Development Cooperation Agency, Oak Foundation, the Bill & Melinda Gates Foundation, and the Norwegian Agency for Development Cooperation.

Evolving Men: Initial Results from the International Men and Gender Equality Survey (IMAGES)
Brazil, Chile, Croatia, India, Mexico, Rwanda 2011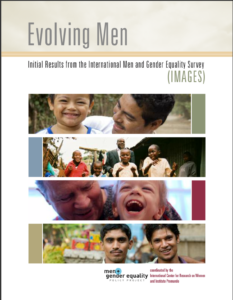 Men and Gender Relations in Bosnia and Herzegovina – Results of IMAGES Research
Bosnia & Herzegovina 2012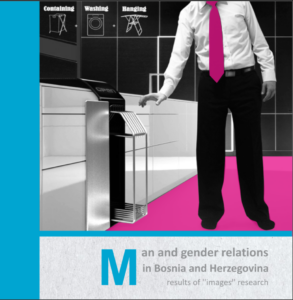 Study on Gender, Masculinity and Son Preference in Nepal and Vietnam
Nepal, Vietnam 2012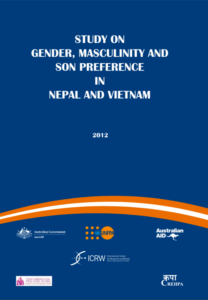 Why do Some Men use Violence Against Women and How Can We Prevent It? Quantitative Findings from the United Nations Multi-Country Study on Men and Violence in Asia and the Pacific
Bangladesh, Cambodia, China, Indonesia, Papua New Guinea, Sri Lanka 2013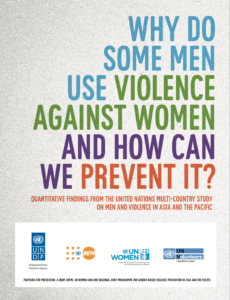 Masculinity, Intimate Partner Violence and Son Preference in India: A Study
India 2014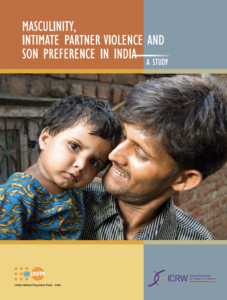 Nigeria Men and Gender Equality Survey: NiMAGES
Nigeria 2015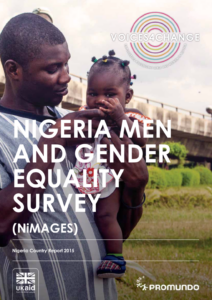 Understanding Masculinities: Results from the International Men and Gender Equality Survey (IMAGES) – Middle East and North Africa
Egypt, Lebanon, Morocco, Palestine 2017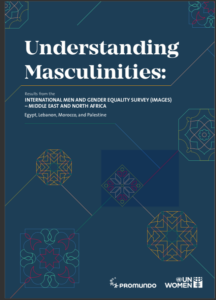 Being a Man in Maputo: Masculinities, Poverty, and Violence in Mozambique
Mozambique 2017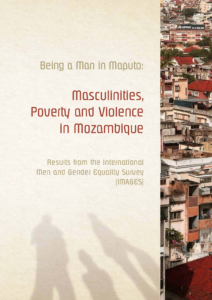 Reflections on Gender, Patriarchy and Peace: Results from the International Men and Gender Equality Survey (IMAGES) in Afghanistan
Afghanistan 2017
Understanding Men, Women and Gender Equality in Kuwait: Results from the International Men and Gender Equality Survey Middle East and North Africa, Kuwait
Kuwait 2018
Estudio de Masculinidades no violentas: IMAGES El Salvador
El Salvador 2018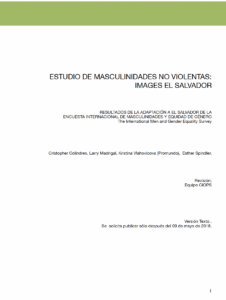 Puntos de EncuentroCentro Bartolomé de las Casas (CBC)
EquimundoInternational Development Research Centre (IDRC)
Personal and collective histories, visions and practices: A quantitative study of men in Managua
Nicaragua 2018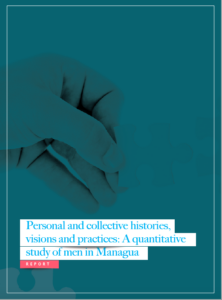 Results from the International Men and Gender Equality Survey – Pakistan (PAK-IMAGES)
Pakistan 2018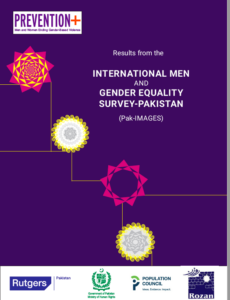 Men in Serbia: Changes, Resistance and Challenges
Serbia 2018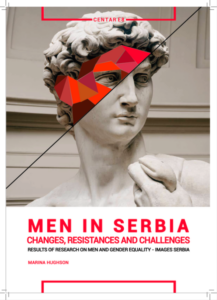 Momentum Toward Equality: Results from the International Men and Gender Equality Survey (IMAGES) in Tanzania
Tanzania 2018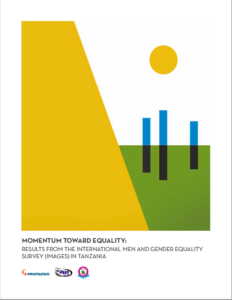 Uzazi na Malezi Bora Tanzania (UMATI)
Gender Equality and Gender Relations in Azerbaijan: Current Trends and Opportunities – Findings from the Men and Gender Equality Survey (IMAGES)
Azerbaijan 2018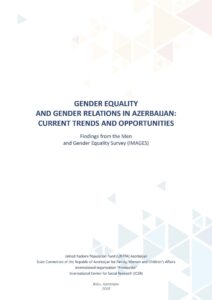 Evolving Perspectives: Results from the International Men and Gender Equality Survey (IMAGES) in Central Uganda
Uganda 2019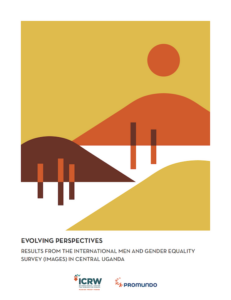 Men, Women, and Gender Relations in Georgia: Public Perceptions and Attitudes
Georgia 2020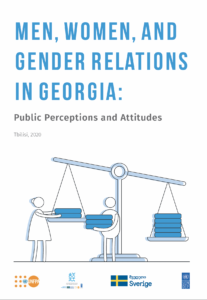 Masculinities and Gender Equality: Results from the International Men and Gender Equality Survey (IMAGES) in Bolivia
Bolivia 2022